Notice of Vacancy for a position at the MSUN Lewistown
Commensurate with credentials and experience and within the guidelines set by the collective bargaining agreement


MEA-MFT


Montana University System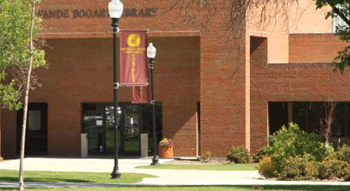 Applications accepted until position is filled


August 1, 2013


Teach nursing courses in the associate degree and RN to BSN (online) nursing programs as well as provide clinical instruction in the nursing maternal child fundamentals with a med/surg background preferred. This position will teach approximately 24 semester credit hours of classes per year.
For more information about this program and MSU-Northern, go to www.msun.edu . Effective teaching is the primary mission of this position and MSU-Northern.


Required:


A Master's degree in Nursing and current licensure as a registered nurse in the state of Montana.


Demonstrated recent experience in the fundamental clinical arena of nursing or geriatric nursing.


Preferred:


Doctorate, experience in distance education including interactive television and web-based course delivery.


For vacancy listing and job seeker's toolkit, go to
www.msun.edu/hr
Applicants must include a letter addressing the required and preferred qualifications noted above, professional and academic career goals, interest in the position, a resume, and the names, addresses, and phone numbers, and e-mails of three professional references to: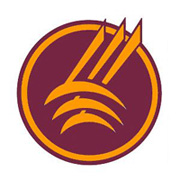 Kathy Jaynes, Director
Human Resources
Montana State University-Northern
P.O. Box 7751
Havre, MT 59501
Phone: 406-265-4147
e-mail:
hr@msun.edu
Montana State University-Northern (MSUN) is a comprehensive university serving approximately 1,500 students in an unusually large geographic region. It is one of six baccalaureate institutions comprising the Montana University System. The main campus is located in Havre and offers courses leading to degrees in engineering technologies, professional teacher education, business, nursing, and the liberal arts leading to certificate, associate, baccalaureate and masters degrees. Courses are also delivered in Great Falls, Lewistown. MSUN emphasizes a range of learning delivery options and responds to a wide range of student needs.


The city of Great Falls lies near the center of Montana on the northern Great Plains, about 100 miles south of the Canadian border and 120 miles southwest of Havre. The city is home to the C.M. Russell Museum Complex, Giant Springs, and the Roe River (world's shortest river). Great Falls is known as the "Electric City" due to the five hydroelectric dams located in the nearby vicinity along the Missouri River.



Postal Address:


Kathy Jaynes, Director

Human Resources

Montana State University - Northern

PO Box 7751

Havre, MT 59501




Email Address:


hr@msun.edu



Montana State University–Northern is an ADA/AA/EEO Employer.

In compliance with the Montana Veteran's Employment Preference Act, MSU-Northern provides preference in employment to veterans, disabled veterans, and certain eligible relatives of veterans. MSU-Northern makes accommodation for any known disability that may interfere with an applicant's ability to compete in the hiring process or an employee's ability to perform the duties of the job. To claim veteran's preference or request accommodation, contact the Human Resources Office, MSU-Northern, Havre MT 59501; 406-265-3710; emprel@msun.edu.
The post Assistant Professor Nursing, Tenure-Track appeared first on NursingFacultyJobs.com.
by Shane Turner via NursingFacultyJobs.com