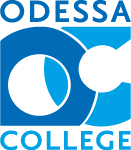 Classification Title: Faculty 12 Month

Posting Number: 0600434

Position Type: Full-Time

Department: Vocational Nursing Andrews
Instructional position in the vocational nursing department at the Andrews Business & Technology Center.
Minimum Qualifications:

Current license as a registered nurse or licensed vocational/practical nurse with authority to practice in Texas;
Three years of varied nursing experience;
Have academic preparation and/or clinical experience to teach curriculum assignments
Specific Position Duties:

Maintains up-to-date knowledge in the teaching field;
Demonstrates willingness and ability to teach various courses, times, locations and delivery methods as needed and as reasonably requested by the college;
Utilizes appropriately challenging coursework to help students realize their full potential as learners;
Provides students with written expectations, e.g. syllabi, policies, assignment instructions, graded evaluations, etc;
Administers tests which are appropriate to course content, including a comprehensive final exam measuring overall grasp of course objectives;
By various ways and means of instructing students, affirms the worth and dignity of all persons and the right of all persons to learn;
Maintains an appropriate learning and assessment climate in the classroom whether traditional, web or distance, which encourages the free exchange of ideas while defending academic honesty and objectivity;
Prepares adequately for class and arrives promptly at class meetings, labs and any other scheduled instructional activities;
Delivers material in a clear and understandable manner;
Addresses student concerns, i.e. comments, questions and input, both in class and via posted office hours, timely electronic communication and other suitable means;
Effectively handles routine procedures necessary for the successful day-to-day operation of the department as delegated by the department chair;
Submits required reports and schedules in a timely manner to the department chair;
Maintains effective relationships with professional counterparts throughout the college and the community;
Maintains individual student advisement on degree plans and degree applications in order to comply with completion requirements;
Assists with recruiting, marketing and outreach for department programs;
Actively participates in college functions and events;
Engages in community service
Work Hours:

Class and clinical schedules vary;
Work Monday through Friday
Optional Applicant Documents:

Resume

Cover Letter

Other Document

Unofficial Transcript 1

Unofficial Transcript 2
Odessa College does not discriminate on the basis of sex, race, color, national origin, religion, disability or age in educational programs, activities, admission or employment practices.
by Shane Turner via NursingFacultyJobs.com