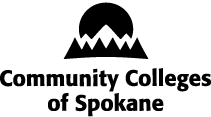 Job Title: Nursing Instructor

Salary: $44,730.00 Annually
Job Type: Faculty

Location: Spokane Community College, 1810 N Greene St, Spokane, Washington
NOTE:

Review of applications will begin on August 29, 2013 and will be accepted until this position is filled. Applications are encouraged prior to that date to ensure consideration.
Spokane Community College is seeking an enthusiastic and dedicated Medical/Surgical instructor who exhibits a high degree of professionalism, a strong commitment to our students and demonstrates the ability to motivate and educate in an engaging manner. The college strives for a faculty of content experts who are also knowledgeable about best practices, innovative strategies, and instructional technologies that support teaching and learning. Instruction incorporates a state of the art simulation lab and modern technology in the classrooms. Flexible schedules are available. This is an annually contracted, non-tenure track position.
Spokane Community College is a ladder program accredited by the NLNAC and offers a high-quality, student-centered educational curriculum which emphasizes critical thinking skills and promotes lifelong learning. Students who complete the first four quarters are eligible to take the NCLEX-PN exam. Graduates of the seven quarter program are eligible to take the NCLEX-RN leading to licensure as a Registered Nurse.
DUTIES AND RESPONSIBILITIES


Prepares for and instructs classes in the discipline of Nursing in didactic, laboratory and clinical settings, specifically Medical Surgical Nursing Concepts. Hybrid online and totally online modalities may be utilized in some courses.


Provides availability and accessibility to students for purpose of academic consulting and support, in a manner appropriate to meet student needs, through a combination of scheduled office hours, e-mail accessibility or other effective means of responsive and timely communication;


Communicates expectations and establishes clear grading criteria through appropriate instructional means, to include but not limited to developing course syllabi, handouts, and materials supporting the instructional process; evaluates student progress and provides clear, timely feedback;


Participates in district, college, division, department, and general faculty meetings; in-service training; curriculum development; academic consulting; workshops or seminars; service on district or college councils or committees, or other activities within the scope of the position;


Complies with state and federal law applicable to professional duties and responsibilities; Follows established procedures in areas such as printing, turning in grades, bookstore orders, office support, student financial aid requirements, safety and health issues and related administrative processes;


Support and advance the CCS strategic plan, and perform other duties as assigned;


In addition, faculty may:


◦Instruct courses in related disciplines based upon individual qualifications and expertise.
◦Supervise paraprofessional employees or direct the work of assigned work-study students. Responsible for ensuring assigned faculty/staff adhere to acceptable behavior and performance standards. Demonstrate that assigned faculty/staff have been informed how behavior and performance will be assessed, receive timely and accurate feedback regarding performance, and any observed performance and behavioral problems are corrected promptly.
◦Work evening, alternative schedules, summer or at alternative work locations consistent with the terms of the collective bargaining agreement.
◦Advise student clubs or associations.
COMPETENCIES & OTHER REQUIREMENTS:

REQUIRED COMPETENCIES (Minimum Qualifications)


An earned Master's degree in Nursing from an accredited institution with emphasis and concentration in the teaching areas outlined above by the time of hire.


Professional license as a registered nurse in Washington State or ability to obtain this license prior to starting in the position.


Minimum of two years work experience in the field of nursing.


Acceptance of the responsibility to promote the welfare and best interests of students at all times.


Acceptance of and willingness to support the role that community colleges serve in higher education, and specifically the mission, values, goals and objectives of the Community Colleges of Spokane.


Ability to perform assigned duties in a manner consistent with applicable laws, regulations and goals of the institution and the community/technical college system.


A demonstrated understanding of and value for the contributions that a diverse workforce can make to the success of both the organization and the students we serve.


PREFERRED COMPETENCIES (Desirable Qualifications)


Five years work experience in the field of nursing in an inpatient, acute medical surgical setting (critical care setting preferred).


Recent (within the last three years), college-level teaching experience.


Previous experience equivalent to one full academic year of teaching.


Familiarity with National League for Nursing Accrediting Commission.


Ability to employ various format and styles in teaching to include distance learning.


Be an advocate of community college education.


CONDITIONS/TERMS OF EMPLOYMENT:
TERMS OF EMPLOYMENT
This is a full-time, annualized, non-tenure track position with an annual beginning salary of $44,730 - $46,067 for a 175-day contract. (Advancement opportunities exist, based upon professional development performed during course of employment and seniority, to maximum of $69,433). Total compensation: $57,652 - $59,109. Total compensation is an estimate based upon base salary, current CCS benefit contribution rates and median retirement contributions. The actual total will vary depending upon each employee's enrollment specifics. In addition, annualized faculty have access to the following forms of supplemental compensation, consistent with the provisions of the current collective bargaining agreement between CCS and the Association for Higher Education (AHE) - subject to change through the collective bargaining process: club advising stipend ($160 to $1,605 dependent upon activities advised), and summer school assignment ($11,182 to $12,853 for a 100% load and dependent upon salary step placement). CCS reserves the right to cancel this recruitment without notice. Academic employees are represented by the Association of Higher Education (AHE), which is affiliated with NEA and WEA. AHE membership or payment of representation fee is required. Anticipated date of employment is Fall quarter, September 19, 2013.
CONDITIONS FOR EMPLOYMENT

Person hired must be able to provide acceptable documentation of U.S. Citizenship or lawful authorization to work in the U.S. This is an absolute condition of employment. In addition, CCS maintains a drug free work and learning environment and prohibits smoking in all college buildings and state-owned vehicles. CCS employees must be able to successfully work in and promote a multicultural and diverse work and educational environment. Requires Criminal background check. If using personal vehicle for travel, proof of driver's license and car insurance required.
REQUIRED APPLICATION MATERIALS:

To qualify for consideration, applicants must meet required competencies and submit a complete application packet, which includes the following:


CCS online application including supplemental questions.


Cover letter addressing your qualifications as applied to the responsibilities of this position. *


Comprehensive resume *


Names, addresses, and telephone numbers of three professional references*


College transcript(s) if applicable - unofficial/copies of transcripts are acceptable for initial application, official copies must be submitted when candidate becomes a finalist


NOTE: All of the above are required to ensure your consideration for this position. The item(s) marked with an asterisk are required to be included as an attachment to your application prior to submission.
by Shane Turner via NursingFacultyJobs.com